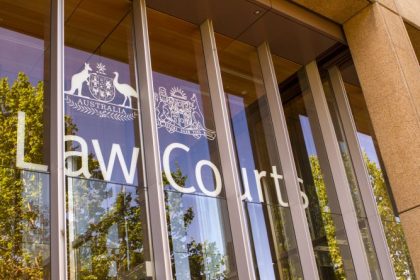 A TERMINALLY ill man charged with murdering his 83-year-old wife in Alexander Heights told police he wanted to put her out of her misery, a Perth court has heard.
Harold Barclay (85) is accused of strangling to death his wife Nancy, who had Alzheimer's disease, at their home on January 24.
Mr Barclay was initially taken to hospital but was later moved to Casuarina Prison.
The WA Supreme Court heard on Wednesday during a bail application hearing that Ms Barclay failed to take her sleeping tablets and Mr Barclay found her sitting at a dining table at 5am the next day.
Ms Barclay collapsed when he tried to help her and he then allegedly strangled his wife, later telling police he wanted to put her out of her misery.
The couple had been married for 63 years and Mr Barclay was her full-time carer.
The State did not oppose Mr Barclay's bail application.
Justice Lindy Jenkins also accepted it was an exceptional case and granted Barclay bail with conditions, including a $50,000 personal undertaking and $50,000 surety.
He must also live with his daughter and abide by a curfew between 9pm and 6am.
Outside court, Mr Barclay's lawyer Mark Andrews said his client was "gravely ill".
"His prognosis is very poor," Mr Andrews said.
"This is a most unusual circumstance, very extenuating.
"In all the circumstances, we all agreed that it was fair and just that he be granted bail."
Mr Barclay is next due to face Stirling Gardens Magistrates Court on March 28.