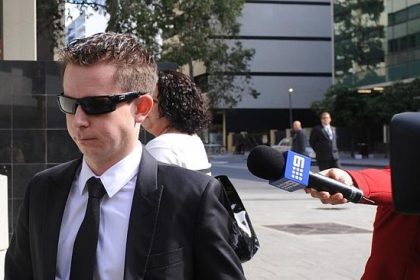 A WA police detective caught up in a worldwide operation combating child pornography has been jailed for more than two years by a judge in Perth.
Lynton John Moore, 30, was one of hundreds of men arrested after a global operation to track down the client list of a Canadian-hosted website which allowed customers to trade and purchase child sex images and videos.
In June, Moore was raided by his WA police colleagues who found more than 20,000 images and videos featuring boys as young as seven being exploited.
He also refused to hand over the password to the hard disks containing the images – which Judge Ronald Birmingham said were "vile and degrading".
"To say these images were disturbing is an understatement,"
Judge Birmingham said.
Moore, who briefly worked as a teacher before joining the police, was a decorated detective when he was arrested, having received a commendation for attempting to revive a murder victim, and being involved in church activities.
But lawyer Mark Andrews said his client also had deep underlying emotional and psychological issues including a lack of strategies to cope with job stresses.
He had lost his job as a result of the charges, Perth District Court was told, and as a former detective he will have to serve his sentence in a segregated special handling unit.
Moore pleaded guilty to two counts of possessing the material found in his home, and was sentenced to two years and six months in prison. He will be eligible for parole.
In all, more than 60 men and over 400 charges have been laid as part of Operation Thunderer, the Australian arm of the global operation emanating out of Canada.
That operation, codenamed Project Spade, was launched three years ago by Toronto police and is believed to have disbanded a global child abuse ring, and led to the arrest of almost 350 suspects worldwide.
Seven men from WA – including priests and teachers – were last week charged with various offences related to their alleged involvement.